Flexibility and Convenience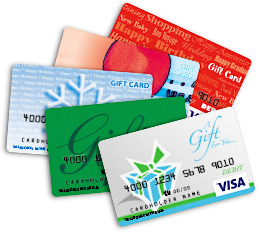 A VISA Gift Card gives both the recipient and the gift giver complete flexibility and convenience. The gift giver can choose a denomination, purchase the Gift Card and choose to have the Gift Card sent directly to the recipient, or sent to the gift giver. The recipient is able to use the Gift Card to purchase exactly what they want! Gift cards can only be ordered online.
You can also order by calling VISA Gift Card Customer Service at 1-866-244-5360.